Area Rugs: Juvenile / Kid Rugs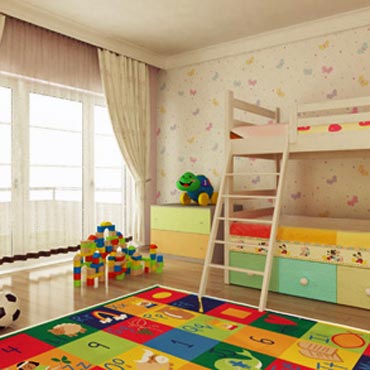 Your selection from the children rug collection can be used to designate a warm, comfortable setting to meet your special needs. Whether your school, church, home or agency needs a cozy reading corner with books on the floor, a homemaking center with shelves, lamp and rocking chair or a listening center with books and tapes, you can create your special space by finding a company that manufacturers children rugs.
Brand Overview
---

---
Profile
|
Website
Momeni. A family name, a mark of quality and an expert source of ideas for making your home come alive with true timeless beauty. Over half a century ago, Ali A. (Haji) Momeni started a family business bringing exquisite Persian. Though styles have come and gone, beneath them all is the fundamental principal that Momeni rugs are created to touch our senses. From concept through production, a member of the family is there making sure that the highest standards are being met.